The Sugyp-import G. Porchet Company was set up in 1967 and became SUGYP SA in 2007. The company is directed by Mr Jean-Pascal and Mr Nicolas Guinand and employs 12 people today. Located in Grandson, Sugyp houses over 2,000 m² of warehouses and over 700 m² of showrooms dedicated to its 10 business activities. We import and distribute these items to professionals all over Switzerland.
A fireworks specialist since 1971, Sugyp is one of the leading fireworks companies in Switzerland and the biggest in French speaking Switzerland. During 1st August National Holiday celebrations, over 100 communes in French speaking Switzerland call on our services.
We are also busy throughout the year to put on shows and displays of all sizes; for weddings, birthdays, corporate events, as well as major pyrotechnic shows in Switzerland and abroad.
We are importers for various European and Asian manufacturers and, with them, we design part of our pyrotechnic effects.
This particularity allows us both to control the quality of our fireworks, and to guarantee the originality of our creations.
Even if our spirit of innovation is always present, safety and security during our displays is our first and foremost concern.
Today, we put all these skills at your disposal.
We are there to advise you on the type of display, the choice of products, the site and location, the preparation, setting up, as well as safety precautions for the firing and the dismantling.
For further information, we are at your disposal to give you a guided visit of our showrooms, for the design of your pyrotechnic display or simply to meet up.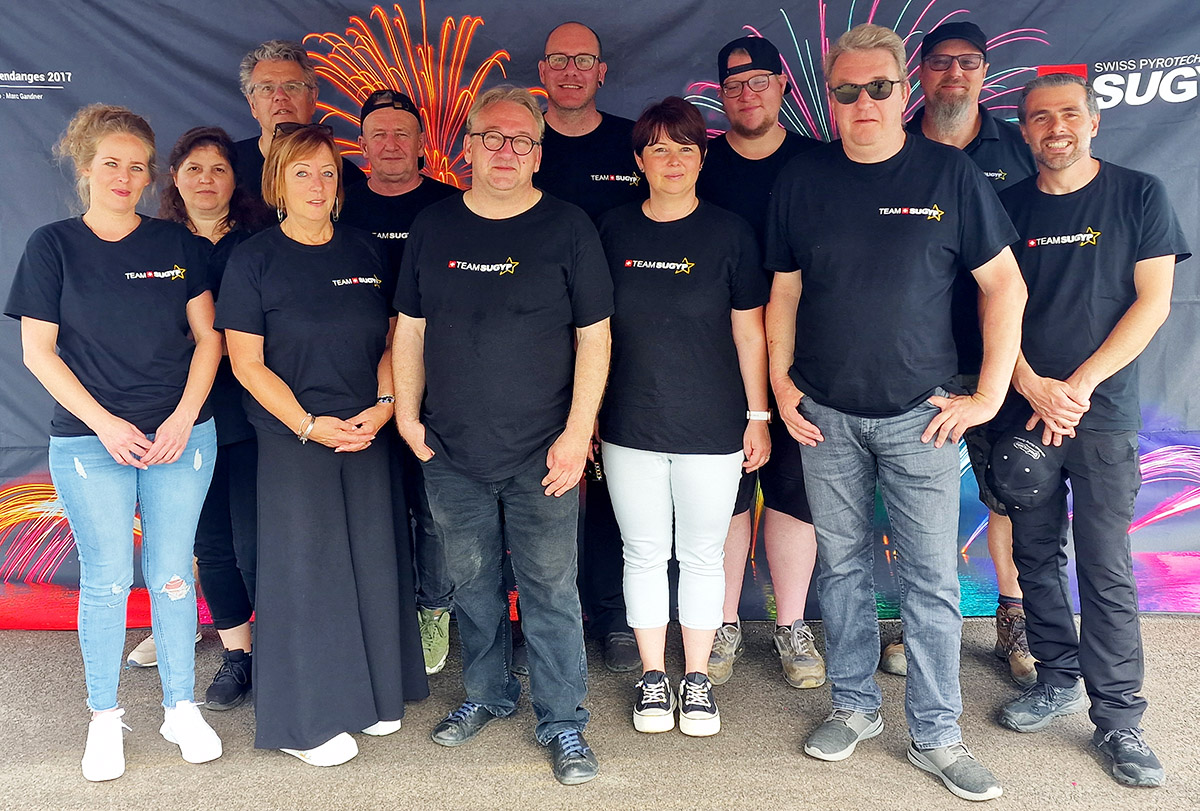 All our team at your service… and in the summer, over 100 qualified pyrotechnists help us make your event a thrilling and amazing experience!