The company Sugyp specializes in the import and distribution of products on the Swiss market and the creation and organization of pyrotechnic fireworks. Founded in 1967 under the name Sugyp-import G Porchet, it became SUGYP SA in 2007 under the direction of the brothers Jean-Pascal and Nicolas Guinand.
Since 2018, SUGYP SA and HAMBERGER AG (SSE Holding) have decided to combine their expertise and resources in the field of fireworks under the name SUGYP SWISS PYROTECHNICS.
The entire operational activities are combined at the locations Onnens (VD) and Spiez (BE) and employs a team of 14 permanent employees.
You will find on the Onnens site the distribution sector as well as the entire administration of the company.
At the Spiez site are our various pyrotechnic depots as well as the technical facilities for the organization of fireworks.
The retail sector offers a wide range of products in the fields of decoration, floristry, toys and summer toys.
Our specificity: combining great flexibility with a rigorous organization.
We know how to adapt to the demands of our customers whether they are independent businesses or central purchasing.
In the fireworks sector we realize more than 450 fireworks per year, more than 250 of them on August 1, the Swiss National Day.
We are also busy throughout the year to put on shows and displays of all sizes; for weddings, birthdays, corporate events, as well as major pyrotechnic shows in Switzerland and abroad.
We are importers for various European and Asian manufacturers and, with them, we design part of our pyrotechnic effects.
This particularity allows us both to control the quality of our fireworks and to guarantee the originality of our creations.
Even if our spirit of innovation is always present, safety and security during our displays is our first and foremost concern.
We are happy to provide you with our expertise as well as in distribution area and fireworks area and we would be happy to advise you.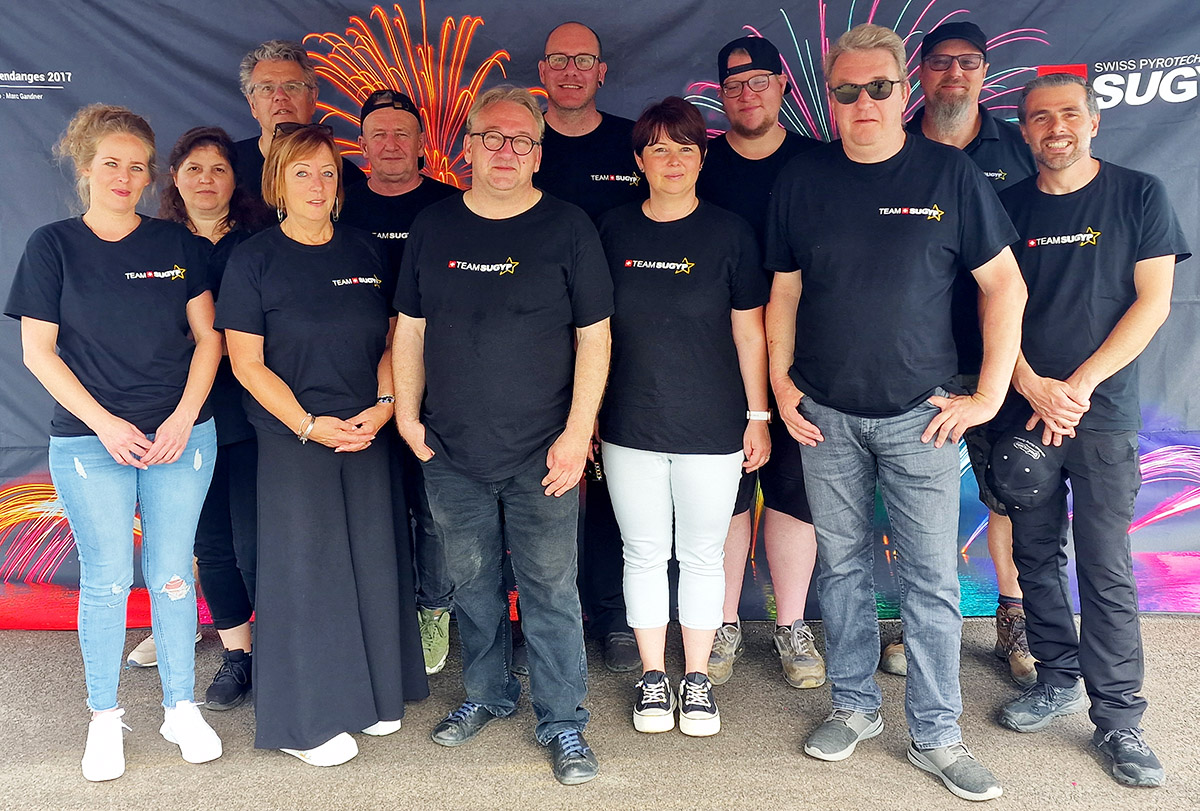 All our team at your service… and in the summer, over 100 qualified pyrotechnists help us make your event a thrilling and amazing experience!